Our Services
SERVICES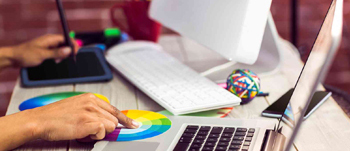 Our creative design team is equipped with latest hardware and operates using Adobe Photoshop, Adobe illustrator and Adobe InDesign.
All designers have experience over a decade and guide our customers in bringing life to their ideas.
Periodic training is given to our designers to handle multiple customers and to adopt to new technology
Offset is a printing technique that involves the transferring of an image from a metal plate to a rubber blanket or rollers before being printed on the receiving media, usually paper. The rubber leaves a very fine print on rough surfaces, making the process effective. The process is equally efficient for medium and large-scale production of printing.
Offset printing is better suited for customers having higher print volume.
We use updated Heidelberg presses to maintain high quality and consistent results.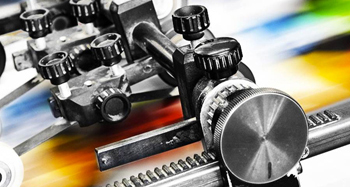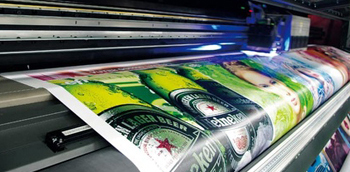 Digital printing differs from offset printing because machines do not require printing plates. Instead of using metal plates to transfer an image, digital printing presses print the image directly onto the media substrate. Digital production print technology is evolving quickly, and digital printing output quality is improving continuously.
Digital printing is revolutionizing the print industry due to its incredible turnaround times. We use production line canon digital printers and offer same day delivery for short run print volume
Advertisements plays a major role in attracting more customers to your business. If it is presented well and strategically located it can provide great value for investment.
We specialize in wide format printing and provide suitable solutions based on your advertising requirements. We have invested in the latest large format printers for providing longevity, faster turnaround time and outstanding quality.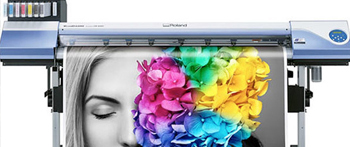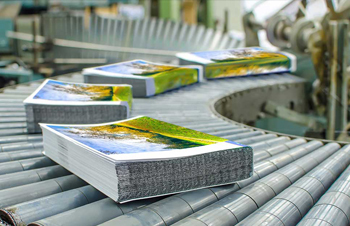 We have an extensive variety of binding and finishing options intended to make the ideal final product.
 Embossing
 Lamination
 Perfect binding
Spiral binding
Section Sewing
Hard case binding
Joint forming
Crash lock Pasting
Four corner gluing
Eyelet punching
Gluing
Folding
Numbering
Perforation
Booklet binding
Straight line gluing
Custom fabrication
Over print varnishing
Nipping press
UV varnishing
Die Cutting
Saddle stitching
Spot uv
Foiling
Grooving
Automatic tape pasting
Rigid box fabrication
Debossing