Among various printing facilities, Al Bony printing press stands unique with its long years of experience and expertise together with hi-tech printing machineries enabling us to deliver the best printing service the UAE has ever offered. We are equipped with almost all the machineries to satisfy various printing needs of the market in every conceivable form, specification, size & quantity. We have introduced a new affordable printing facility in market with creative designs and high end perfection. We deliver a range of products that includes:
•    Office stationery
•    Magazines, Booklets & Brochures
•    Corporate profiles & Annual Reports
•    Desk Pads
•    School diaries & Note Books
•    Flyers, Posters & Maps
•    Shelf-Talkers, Tent Cards, Hang Tags
•    Danglers, Wobblers, Display Stands
•    Point-of-Sale Materials
•    Stickers &Labels
•    Greeting Cards & Calendars
•    Paper carry bags
•    Packaging
•    Business forms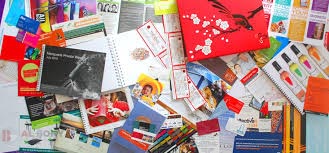 When it comes to offer exclusive commercial printing services, Al Bony printing press is a highly acclaimed name among the global clients.
Our Commercial printing service provides an endless variety of multi-color print jobs to enhance the corporate image of our numerous clients spread far and wide.
For commercial printing we can design, develop and produce customized products that involve large print runs of high quality and precise color matching.
Our emphasis on production planning and coordination at every step of commercial printing ensure that the final product is delivered well on time.
Our major clients for commercial printing jobs include Advertising Agencies, Corporate Business Groups, Hotels, Banks and Government organizations.